Established on 11th of July, 2005, under the aegis of Kaanger Valley Academic Society, KVA, the first Day Boarding, CBSE affiliated co-ed K-12 School of Raipur, nestled in 20 acres of lush green surroundings, lies in the heart of the city. It is a unique school project brought to fruition through the incessant efforts of our promoters and professionals from varied backgrounds. It boasts of the on-campus ICC standard Cricket ground, facility for all major games, wading pool for the tiny tots, state-of-the-art Pyramid for Meditation, and an Air-conditioned Boarding House exclusively for girls.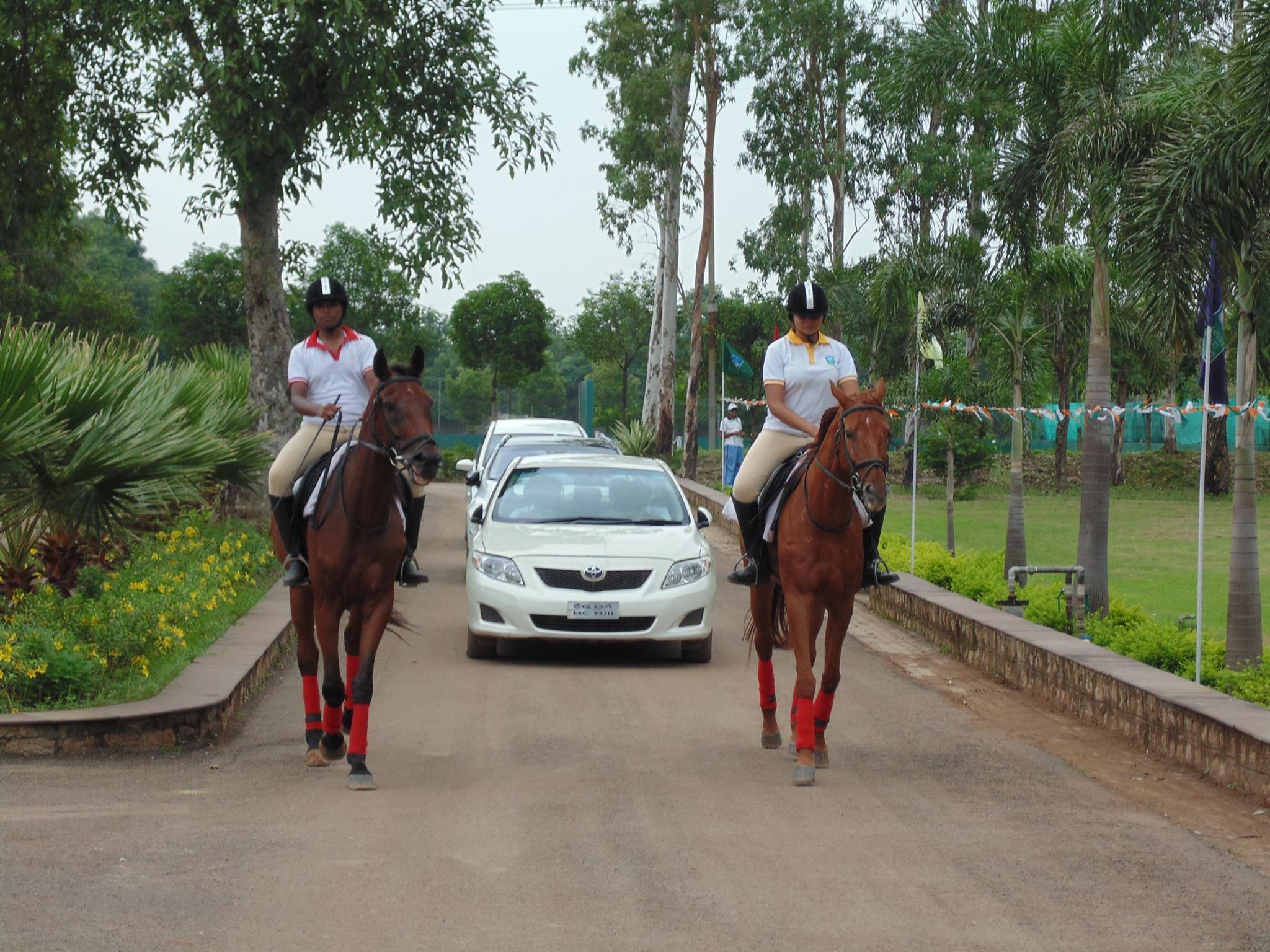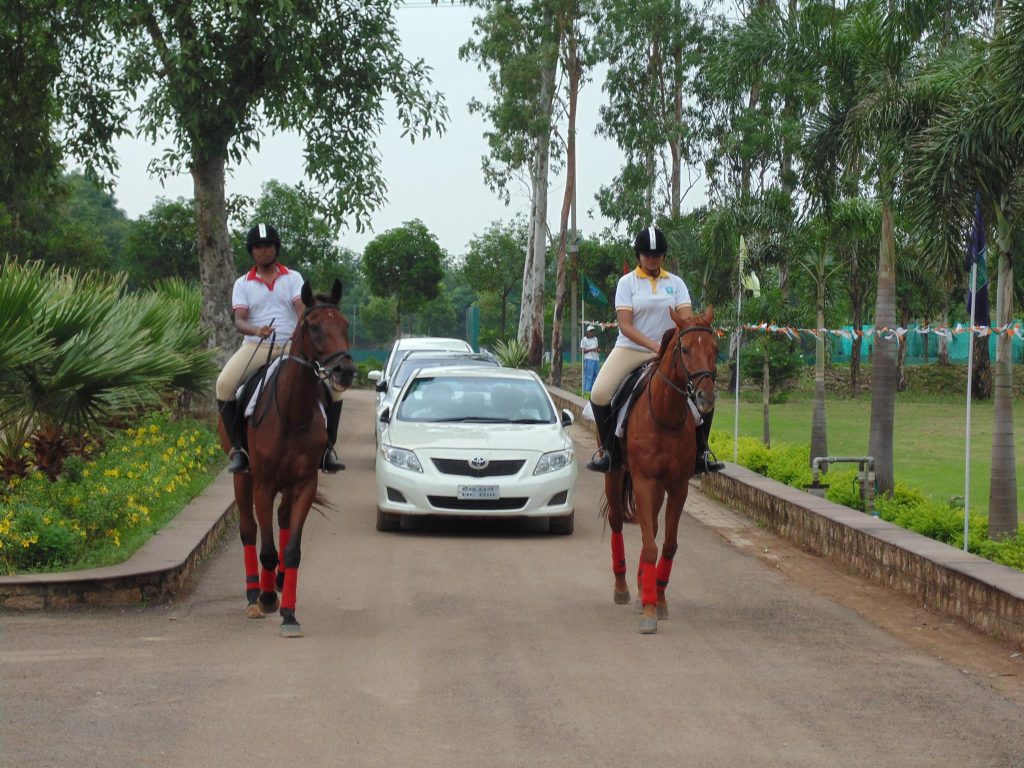 The textbook is synonymous with learning which forms the crux of our logo.

The birds symbolize freedom to soar high, freedom to grow and excel.

The color green represents Earth – where dreams take roots.

The color blue represents Sky – where progress knows no limits.

Our school motto, "Manifestation of Perfection", derived from the famous quotation of Swami Vivekananda, aims at enabling the child to rediscover his/her potential. 
Besides the mountain river, Kanger, The Kanger National Park was established way back in 1982.  In tribals' colloquial language the word Kanger also means pure water. The name "Kaanger Valley Academy" owes its origin to the famous Kaanger range of forests located in the Bastar region of Chhattisgarh, which is the second most dense virgin forest in the world.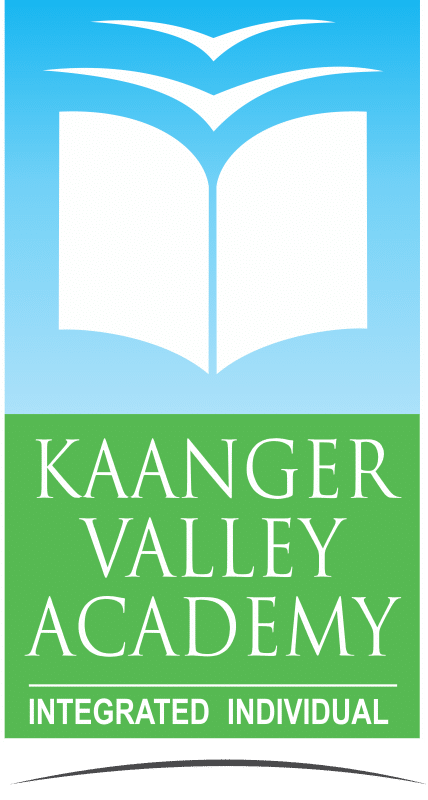 In today's consumerized society, the leaders in the K-12 segment are often found to be inclined towards an industrial approach giving precedence to quantity over quality. It's no denying the fact that school education in most parts of the globe, as commercialised and commodified as now, has moved away from its core responsibility. Mediocrity of human lives all over bears testimony of futility of the endless educational process which is devoid of clear values, purpose and direction. Politically driven ethically empty leaderships miserably failed in making and shaping the collective destiny. Since decades and centuries, the very purpose of education remained ill-served and thus defeated. In such a depressing scenario, remaining indifferent to conventions and other's opinions, there still exist a few institutions whose purity of intention coupled with authenticity of content provides the silver lining in form of a new concept called 'Boutique schooling'. In this model, quality becomes the single most uncompromising factor of consideration in all spheres of the learning ambience, what the parents care about.

KVA's classrooms with fewer children having a high teacher-students ratio sets the stage in fine fettle to provide for a rich learning experience. Focused attention on individual needs blooms as a natural consequence in this small school setting. In our efforts towards humanising the subjects we teach the well researched concept plans do come handy for teachers. Through a multi-disciplinary approach the cohesiveness of classroom transactions is achieved which makes learning sustainable and futuristic for the students. IEC (Interactive enrichment classes) quotidian not only helps in clearing the subject-related doubts of some children but also takes the gifted ones to a higher level of competency in their intellectual pursuits.Areas of interest, potential, and growth are identified by the teacher mentors easily to build a robust comprehensive portfolio management system serving the interest of all concerned, the parents in particular. With this kind of personal touch, the depth and dimension of communication between parents and the school reach a new level of satisfaction. At a school with a petite body of students, each one enjoys the luxury of participation whether in group activities like hobbies, sports,projects for leadership development or meditation in the school's pyramid for self-inquiry. The outreach programs such as field trips,exhibitions, community services account for the overall development of children what parents seek for their wards in schools. In such a blessed educational space teachers' partnership with parents respecting each other's emotional integrity becomes an ongoing commitment for life. It's not just about schooling, but Education for life!!!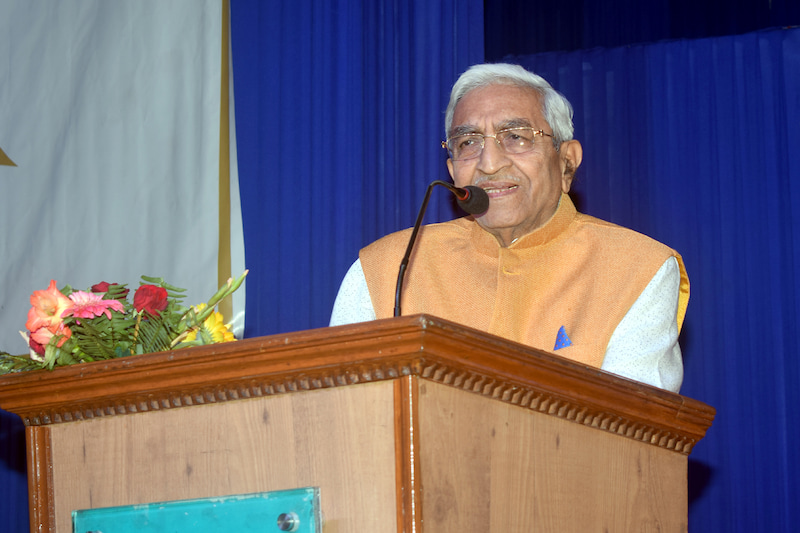 The first Mayor of Raipur, Mr. Swaroopchand Jain, a visionary, philanthropist, political leader and a business entrepreneur, who nurtures a dream to project the city of Raipur on the educational map of the world. Over the last one and a half decade, this Academy has been progressing by leaps and bounds under his dynamic mentorship, bringing 'A School with Tomorrow Inside' well within reach of all! His guidance has always been viewed as pointers of grace creating a transformative and transcendental effect over the team under his care.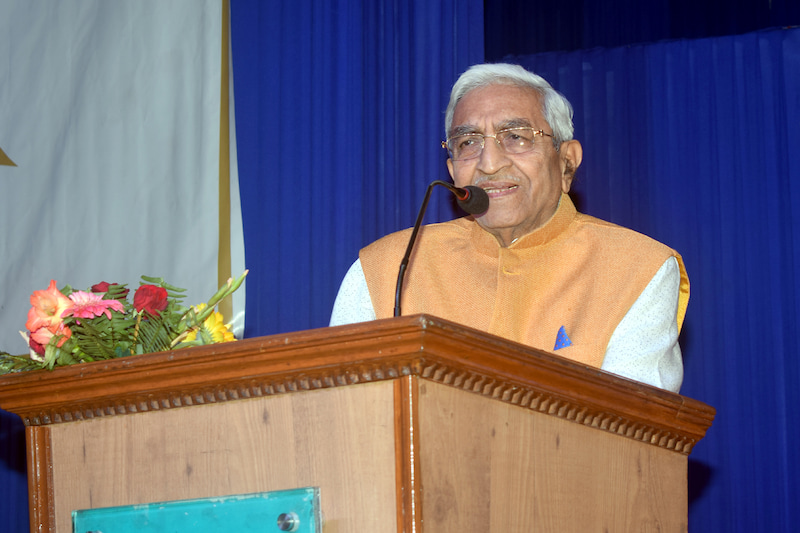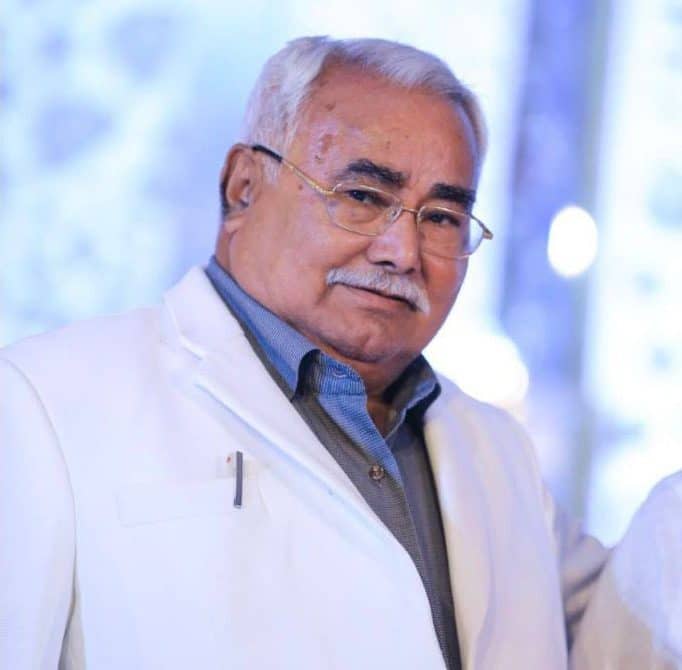 A forward-looking business leader, Ratanlal Ji, has been providing simplistic solutions to people in complex life situations, making them move from clutter to clarity. A pioneer of forest goods trading in this region, he has created ample employment opportunities, transforming the lifestyle of the tribal belt. Imbued with altruism, his expressions are always replete with hopes and possibilities which have put him in positions of trust and responsibilities in various organizations of Jain community. His genre of life's song is more of a journey within than that of a mere meandering. Ever watchful in a neutral way he would remain a guiding star for the learners of this Academy always, all ways!!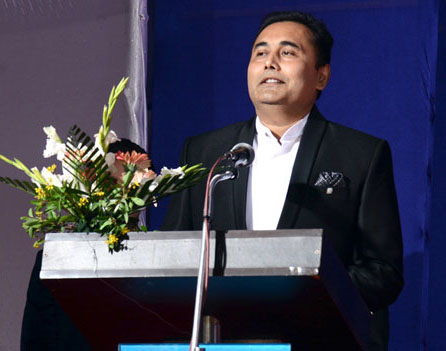 Growing up in a modest tribal dominated town, surrounded by dense forest of Chhattisgarh; coming down to the state capital for his education, and SRCC later for his higher education, Sanjay Jain has had an eclectic background that offered him a perspective and panorama that not many may experience. An epitome of multi-tasking, his business ventures have established many milestones over a short span of time. With his varied endeavors in the arena of Education, Renewable Sources of Energy Generation and International Trade, he remains a catalyst in the growth and development of this region. He has to his credit; co-founding EO's Raipur Chapter and says his association with the organization has only ennobled him as an individual. His initiatives and untaught ways of knowing himself and others who matter, makes him an exemplary team leader taking all stakeholders along on the path of glory and success.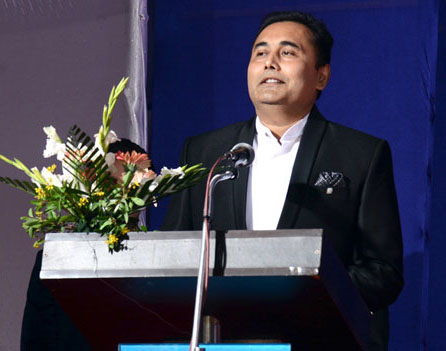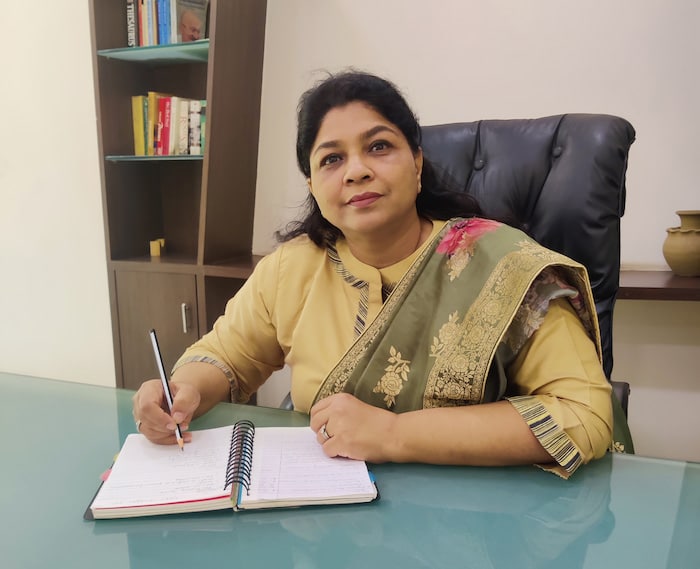 She is an inspiring leader who always carries in her mind a set of brilliant conceptions to propel her team to the peak of accomplishments. With complete focus on holistic development of children, she has been constantly bringing in new ideas, methodologies in teaching learning process, be it curricular or co- curricular. Her unique accommodative style of respecting others choices has always made the task of setting the organizational goals and achieving the same easier at all times.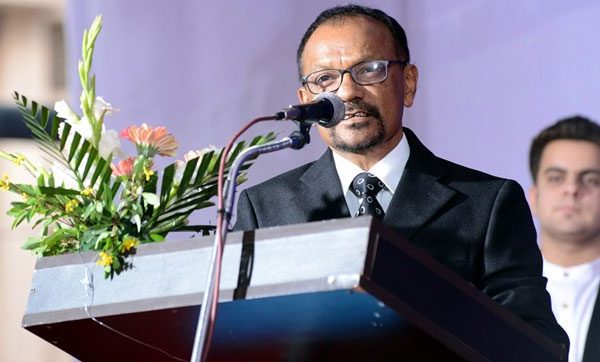 A team-motivator par excellence, he belongs to that dan of educationists whose influence goes far beyond the boundaries of the institutions. Committing himself fully to investigate the unexplained laws of education and powers latent in the learners, through this Academy he has played a pivotal role in portraying a complete transformation in the landscape of school education in this region.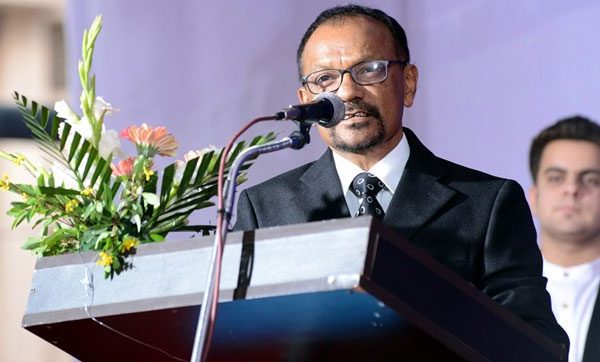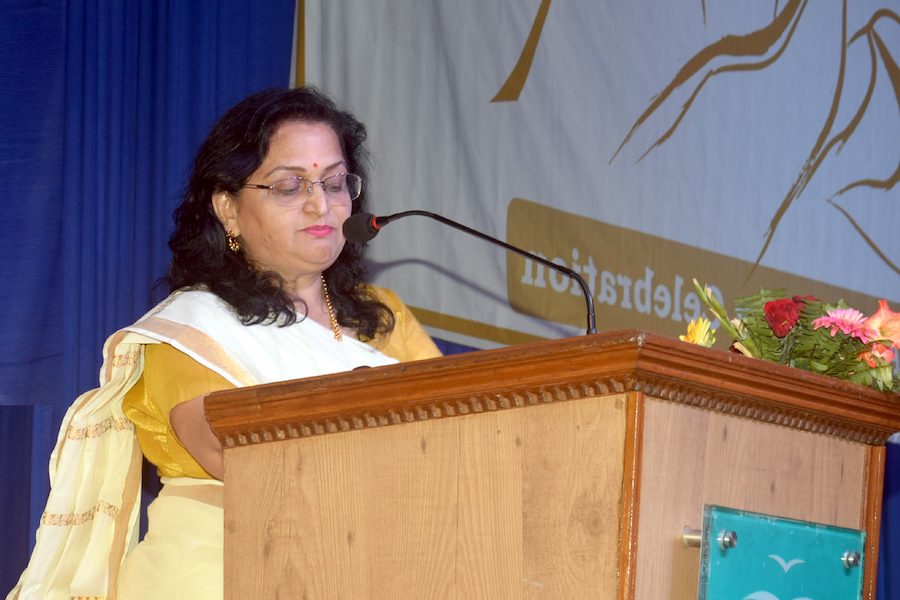 A versatile educationist with a rich experience of more than two decades in the domain of teaching and school administration, she is passionate about creating innovative practices to make the pedagogical experience truly exemplary at all levels. Her philosophy of education is to make teaching and learning at school a joyful process nourished with compassion, faith and hope. Success on the outside begins within.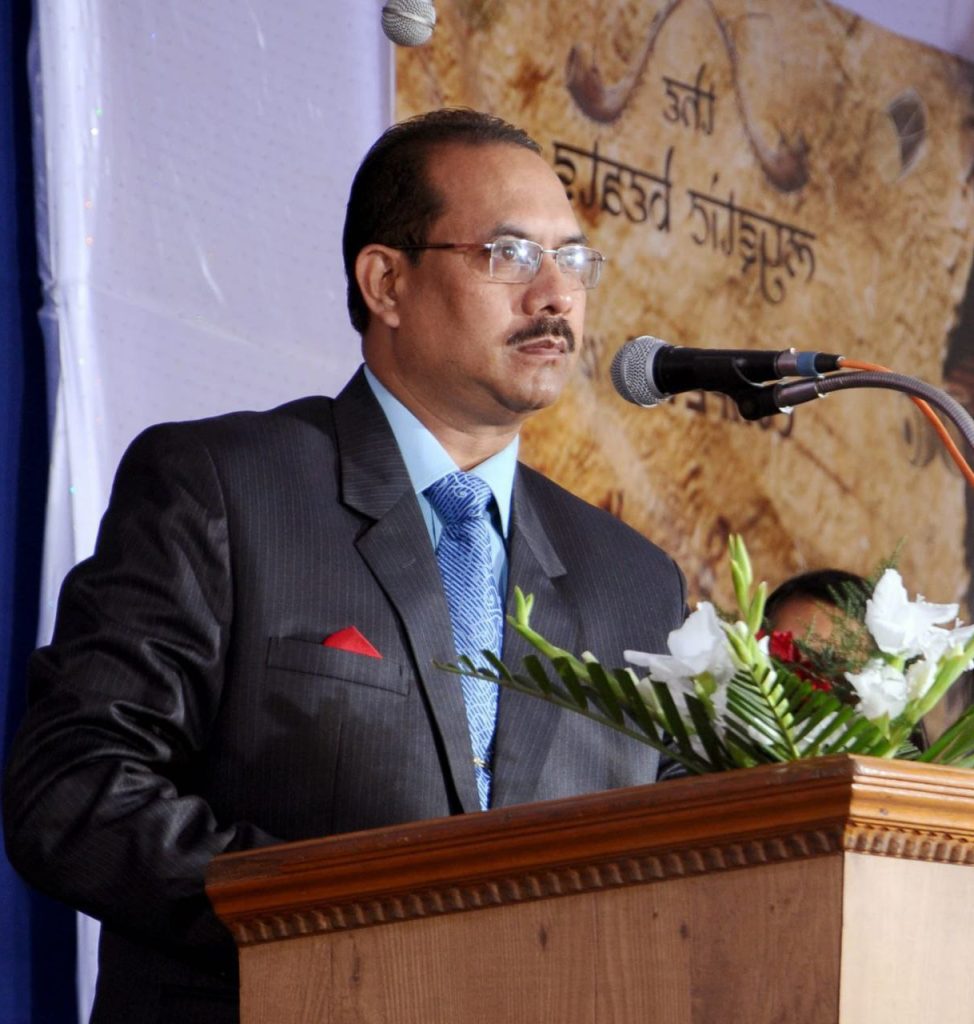 The current Principal has spent 35years in academic teaching-learning and academic administration, at different levels. The varied experience of 21years of ICSE/ISC exposure and 14 years of CBSE working as a Teacher, House Master, Associate NCC Officer, Sports Incharge, Social Service Club Incharge, Mess Committee Member, Evaluator, and Master Trainer has added a unique dimension to his team building ability. Excellent communication skills, ability to strike a rapport with colleagues, students and parents, backed by a supportive & understanding nature, makes him very approachable. The benevolently strict disciplinarian in him makes him particular about the slips and slides along the schooling process which he expects everyone to avoid. The child-centric educator in him stands for students needs first and of course then the requirement of the rest. KVA wishes to gain from his vast experience and also looks forward to his leadership to deliver what this esteemed institution needs.
The purpose of school education is not merely to make students pass a few exams to earn a living but to help them succeed in leading a harmonious life. As a weak foundation cannot sustain the building for long, a meaningful life cannot be lived with inappropriate schooling at its base. Creating socially contributing, environmentally sensitive and globally responsible citizens is what we aspire for our children to be. This requires nurturing and preservation of the innate originality and primal innocence of every learner which unfortunately has been over clouded by compulsive ambitions of the contemporary policy makers in the field of education. Knowledge is useful but without the right attitude towards its application it becomes destructive in several ways, and modern times bear its testimony. Accumulation of information cannot be the be all and end all of students' lives. Promoting ability to empathize with regard to one's understanding of relationships with men and material both remains the cornerstone of KVA's curriculum. Teachers and students alike, endeavour consistently to create such experience for each other in a mutually beneficial learning platform through ever-evolving indigenous concept plans and portfolio management. Our aim is not to churn out mechanical conformists but life-ready individuals who would be fearless enough to question the status quo and change it for the greater good.
interested in joining us ?
Contact Us For Admission & Counseling Enquiry
If you have any queries about admissions – the process, duration, qualifications, eligibility, or just about anything else, please feel free to contact us. We will help you with the details of our academic programs, which will help you attain your objectives.